COUPONS CONSIGLIATI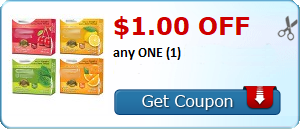 The best way to make money shopping. Download Ibotta for free.

The best way to make money shopping. Download Ibotta for free.
Come ogni venerdì, arriva il Freebie della settimana e questa volta tocca allo York Dark Chocolate, Peppermint Pattie. Non sono un amante di questo snack ma sono molto felice di vedere i nuovi coupons su Blue Diamond Almond Breeze, Starbucks Iced Coffee, Nestle, NEUTROGENA e tutti gli altri!
Inoltre questa settimana sono state aggiunte parecchie offerte cashback su iBotta, un app fantastica disponibile sia per iphone che per android: ogni volta che acquisti un determinato prodotto, ricevi soldi sul tuo profilo. Come prodotti hanno di tutto, dall'alimentari all'alcohol (esempio: guadagna $3 se acquisti Jägermeíster!!!). Presto scriveremo un articolo con più informazioni, ma se vuoi già iscriverti clicca qui!
Ecco di seguito la lista dei coupon, clicca su quelli che più ti interessano per andare alla pagina ufficiale del sito e stamparli. Se clicchi e la pagina non funziona, è probabile che il coupon non sia più disponbile (i coupon sono a stampe limitate), quindi assicurati di non aspettare troppo tempo per stampare i coupon, anche se non li userai subito.
NOTA: Questo è solo un aggiornamento sui coupon nuovi/più popolari o che stanno per scadere, per vedere un elenco completo, visitare le pagine dei COUPONS (1 e 2) e la categoria del blog per vedere e scaricare altri coupons.
$1.50 off (1) Seattle's Best Coffee bag
$1.50 off (1) Seattle's Best Coffee K-cup packs
$1.00 off any (1) Starbucks Iced Coffee
$0.50 off NESTLE Crunch Easter Mini Bars 10 oz
$1.00 off 2 NESTLE Jelly Beans, Laffy Taffy, Nerds
$1.00 off 2 NESTLE, Butterfinger, Crunch NestEggs
$1.00 off any two KRAFT Natural Cheese


$1.00 off Blue Diamond Almond Breeze Almondmilk
$0.50 off Butterfinger Easter Mini Bars 11oz
$1.00 off (2) Louisiana Fish Fry Breadings
$1.00 off one 4-pack Danimals Squeezables Yogurt
$0.75 off on any one Jimmy Dean Breakfast Bowl
$2.00 off CLEAN & CLEAR Advantage acne product
$1.00 off any NEUTROGENA acne product
$1.00 off any ONE (1) CLEAN & CLEAR acne product
$1.00 off any NEUTROGENA SKINCLEARING cosmetics
$2.00 off Always Discreet Incontinence Underwear
$2.00 off any NEUTROGENA RAPID CLEAR acne product
$3.00 off NEUTROGENA Complete Acne Therapy System
$3.00 off CLEAN & CLEAR Advantage Acne Control kit
Save 100% when you buy ONE (1) Dark Chocolate YORK Peppermint Pattie (1.4oz. only). Check back every Friday for a new Freebie!.Expires 3/8/2015.Save 100%.
Save $3.00 when you spend $12.00 on any KRAFT Foods Baker's® products.Expires 5/6/2015.Save $3.00.
Save 55¢ when you buy ONE (1) Little Debbie® family pack product..Expires 4/1/2015.Save $0.55.
Save $1.00 OFF any one (1) Hinode rice product (microwaveable or dry 10lb & under)
Save 50¢ on any ONE (1) Little Debbie Family Pack of Fruit Pies
Earn $2.00 when you purchase Fresh Step® Lightweight Extreme Litter
Earn $3.00 when you purchase Jägermeíster
Earn $2.00 when you purchase UV Vodka®
Earn $3.00 when you purchase Budweiser® or Bud Light® and Shock Top®
Earn $1.50 when you purchase SCHARFFEN BERGER® Chocolate Baking Bars
Earn $5.00 when you purchase Budweiser® or Bud Light® and Shock Top®
Earn $1.50 when you purchase SCHARFFEN BERGER® Chocolate Baking Chunks
Earn $1.50 when you purchase SCHARFFEN BERGER® Chocolate Bars
Earn $3.00 when you purchase Newcastle Variety Pack
Earn $10.00 when you purchase Spend $100 at Aero
Earn $10.00 when you purchase Spend $50 at Aero
Earn $5.00 when you purchase Spend $150 at Aero


Earn $1.50 when you purchase Effortless Sandwich Meal
Earn $2.00 when you purchase Beyond Meat® Beastly Sliders
Earn $2.25 when you purchase Effortless Pizza Family Meal
Earn $2.00 when you purchase Beyond Meat® Beast Burger
Earn $1.00 when you purchase Ian's® Frozen Products
Earn $2.00 when you purchase Ian's® Family Pack
Earn $1.50 when you purchase Ian's® Frozen Products
Earn $2.50 when you purchase Ian's® Family Pack
Earn $0.75 when you purchase Beyond Meat® Beef-Free Crumble
Earn $1.00 when you purchase Saffron Road™ Frozen Entrées
Earn $0.75 when you purchase Beyond Meat® Chicken-Free Strips
Earn $1.00 when you purchase Sambazon® Superfood Juice or Smoothie
Earn $0.50 when you purchase Sambazon® Superfood Juice or Smoothie